BETSY BEADS: CONFESSIONS OF A LEFT-BRAINED KNITTER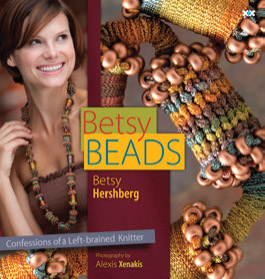 Buy Betsy Beads Here:
Betsy Beads
Or From Your Favorite Retailer
I know all about those voices in your head. The ones that whisper that while you can knit just about any pattern out there, coming up with an idea for a project that is all your own is just not going to happen. Creativity is beyond your reach. I know because I listened to those voices for years. Not anymore.

For reasons I may never fully understand (and don't need to!), when I learned how to bead knit, this new found passion started me on a creative journey that has forever changed the way I think about myself and the creative process.

This book tells the story of that journey with over 30 Projects for bead knit jewelry and accessories, small, manageable Tech Trials to practice the techniques and Essays that will hopefully encourage and inspire you. I hope that you have as much fun working with the book as I had writing it.
Projects

More than 30, ranging from whimsical to elegant – bring the design process to life with simple approaches, focused insights, creative coaching and plenty of "What if…?" options.
See more Project pictures
here
.
FREE DOWNLOAD!!
Download a FREE necklace Pattern here.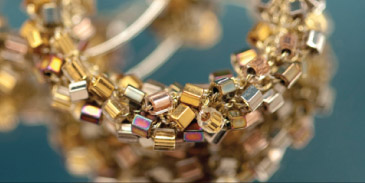 Tech Trials

Teach easy and effective ways to knit with beads. Use your stash yarn and inexpensive beads to learn new techniques before starting the projects.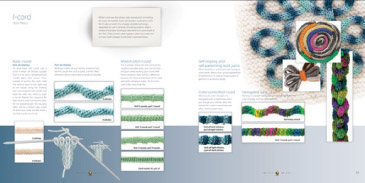 Creative Essays

Offer encouragement, advice and tips to help you find your OWN creative voice