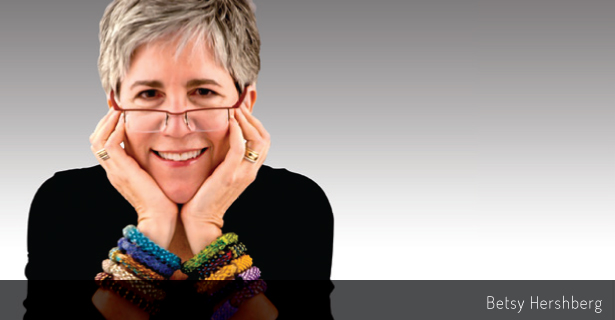 I am a life long knitter, having been taught by my mother at the age of 8. I have studied with some of the world's foremost knitwear designers and technicians, including Alice Starmore, Debbie Bliss, Kaffe Fassett, Jean Moss, Sasha Kagan, Colinette, June Hemmons Hiatt, Susan Lazear and Lily Chin, among others.
My knitting world was turned upside down and inside out when I learned how to bead knit in 2002. As a myriad of ideas for combining beads and fiber began to take over my knitting brain, I found myself on a completely unexpected journey which has forever altered the way I think about my "left-brained" self and the creative process. I am inspired by the materials with which I work as well as by what I see day to day – from a clever and colorful Geoffrey Beene necktie ad in the New York Times Sunday Magazine to the detail on the edge of an ancient vase in the British Museum to a fabulous scarf worn by Miranda in one of my favorite episodes of "Sex and the City." Inspiration is everywhere and often where least expected.
I love sharing these discoveries and the techniques I have developed for my bead knitted jewelry & accessories with the latest generation of knitters who have been attracted by exciting new fibers and contemporary design possibilities. It is especially rewarding to help knitters reach new levels of technical knowledge and watch them gain the confidence and independence that will free them to explore their individual creativity.
I Am Proud To Call Myself A Knitter.